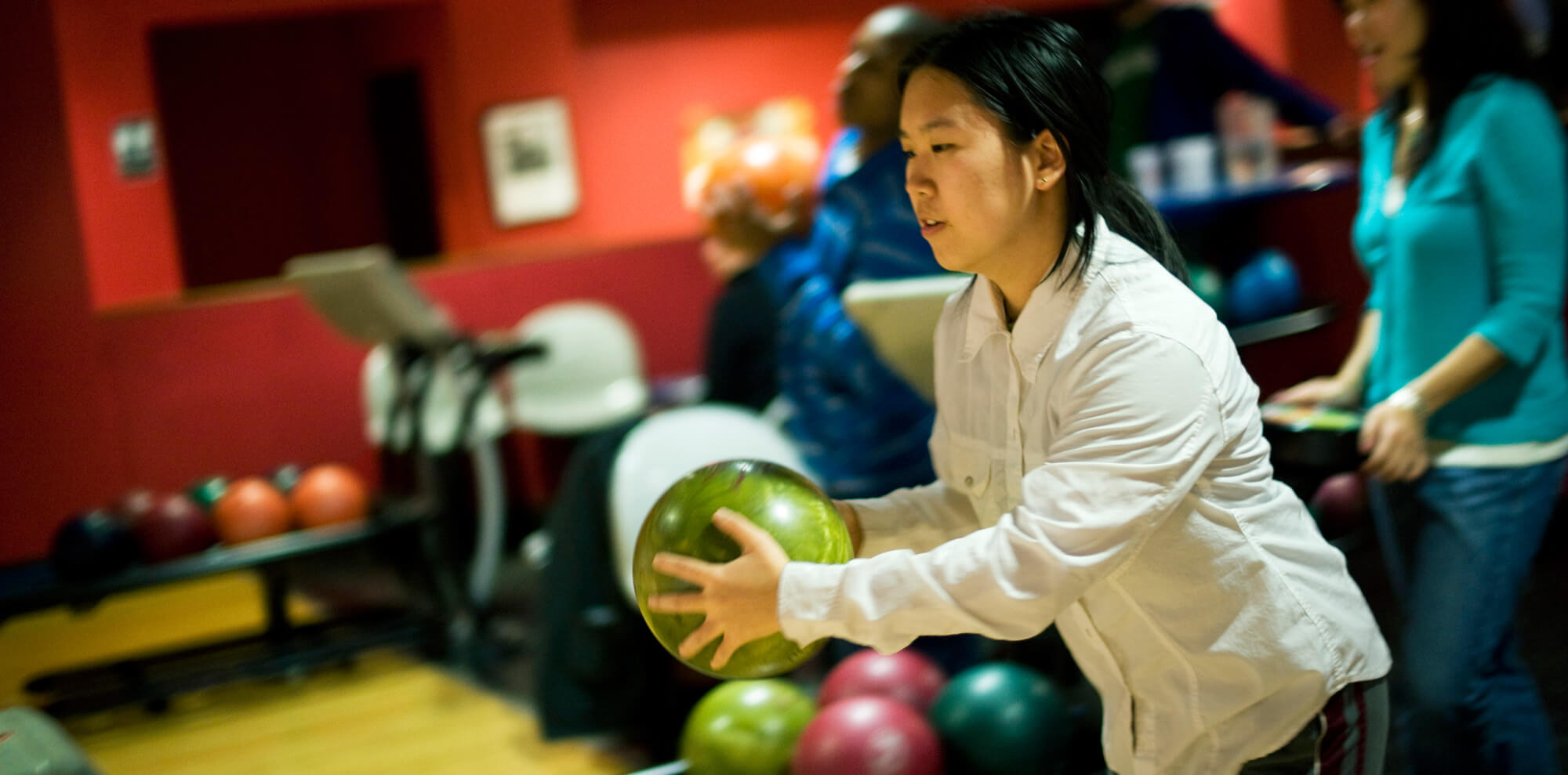 Melville Bowl for Kids Sake
MELVILLE BOWL ARENA
312 Main St, Melville, SK S0A 2P0
MARCH 24 2018

4:00 – 6:00 PM
6:30 – 8:30 PM
4:45 – 10:45 PM
     Bowl for Kids Sake is Big Brothers Big Sisters' premier fun-raising event where people like you get together with friends, family, and co-workers and have a fun time bowling in support of Big Brother Big Sister mentoring programs in your community. The money raised from this event supports the Melville mentoring services that we provide.  It's also a great chance to gather with friends or co-workers, enjoy 2 hours of free bowling & lots of laughs!
What to expect the day of:
·         Arrive at Melville Bowl Arena 15 minutes before your scheduled bowling time
·         Pledge Sheets will be collected from each Team Captain and lanes assigned
·         Campaign Bags will be given for pledges over $50
·         Bowl your heart away for your chance to win prizes on the spot
·         After you bowl, there will be guaranteed prize awarded while you enjoy a free meal
For more pledge sheets or help registering:
Phone: (306)782-3471  |  Cell: (306) 621-3470
Email:  bbbsmelville@sasktel.net
Pledge sheets available at the Melville Bowl Arena as well!
Bowl for Kids Sake 2016 – In the News
NEWS CODE CALLING CODE HERE